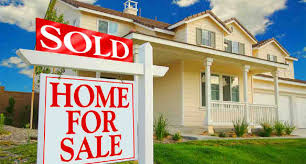 SoCal home sales rose 10.4 percent for the year ended in September 2019, the largest year-over year jump in nearly 3 years! For the month, 19,253 residences, newly built and existing homes, sold in the six-county region vs. 17,440 a year earlier, according to CoreLogic data compiled by DQ News.
The rush to buy pushed up some prices. The 6 county median was $533,000 vs. $520,000 — a 2.5 percent increase — but increases were in just 3 counties.
Home-buying had slowed the past 2 years as higher loan rates and rising prices coupled with economic and political uncertainty scared off some house hunters. Sales had fallen, year-to-year, in 20 of the previous 26 months. But in 2019 dramatic drop in mortgage rates to below 4 percent — a tumble that was as much as a record breaking 1.33 percent drop motivated buyers to act.
Here's how the selling broke down in key Southern California niches.
Existing single-family homes: 13,365 sold — up 11.8 percent in a year.
Median price: $560,000 — up 3.2 percent in a year.
Existing condos: 4,236 sold — up 13.6 percent in a year.
Median price: $450,000 — flat in a year.
New homes: 1,652 sold, down 3.2 percent in a year.
Median price: $552,000 — down 3.6 percent in a year. Builders' share of all sales was 8.6 percent vs. 10.1 percent a year ago.
Source: SoCal Home Sales Soar 10.4% – Largest Jump in 3 years (Jonathan Lansner)