BOON FOR BUYERS
First American Chief Economist Mark Fleming predicts that the housing market will even out this year. Fleming explains that "Recent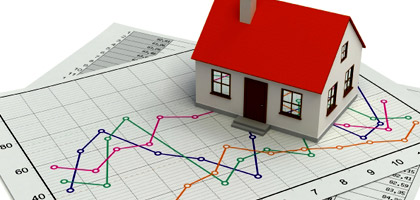 inventory increases and the slowdown in house price appreciation are not coincidences and may be the first signs of a weakening sellers' market, which is good news for home buyers."
PLODDING PRICES
Home prices backed off in November according to the latest S&P CoreLogic Case-Shiller Indices, with price appreciation down .01% from October to November. National Association of Realtors Chief Economist Lawrence Yun puts a positive spin on the numbers, saying, "…it is unlikely for the national median home price to actually decline given the housing shortage of moderately priced homes and from job additions in the economy. In 2019, home prices in many markets look to trail income growth for the first time since 2012. That is a healthy development of keeping housing affordability in check."
RETRO RATES
Mortgage interest rates didn't move according to Freddie Mac's Primary Mortgage Market Survey (PMMS) for the week ending January 24. The PMMS described rates as "essentially at the same level as last spring," but also acknowledged that there's been a significant drop in year-over-year home sales. Freddie Mac's forecast for spring, however, is positive: "Given that the economy remains on solid footing and weekly mortgage purchase application activity has been strong so far in 2019, we expect the decline in home sales to moderate or even reverse over the next couple of months."
DWELLING DEFICIENCY
The private sector is planning to raise $500 million for affordable housing in the San Francisco Bay Area. Assuming affordable housing costs $400,000/unit, this will create just 1,250 units! The region has gained 700,000 jobs and built just over 100,000 units since 2010.
Meet Kurt Galitski – The Kurt Real Estate Group,
your new best friend.
Distinctive Strategies that Deliver Record-Setting Results.
When you combine Kurt's passion and knowledge of the real estate market, you really gain an appreciation for what makes Kurt different. But what truly sets him apart from the crowd are his 5 distinctive strategies and his property management… For Kurt, getting into real estate was not an accident, it was a deliberate and calculated decision to deliver a better experience to home buyers, sellers, and landlords that they have ever received before. Today, you could ask any one of hundreds of clients, read his Yelp reviews, or look at his track record of being featured in Orange Coast Magazine in excess of eight consecu­tive years and you too will say mission accomplished.
www.KurtRealEstate.com
www.KurtPropertyManagement.com
877-957-6677