The Kurt Real Estate Group and Property Management
It's Time to Buy!
While renters are paying more, affordability is improving for those who own their homes. The number of cost-burdened homeowners declined in 2014 for the fourth consecutive year while today low-income renters are getting squeezed out by the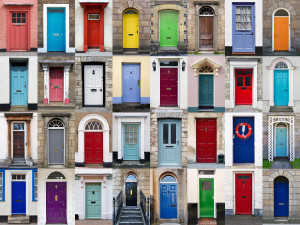 more affluent.
Three of California's cities appear on a list recently reported by CNN Money as having the highest rental rates in the country; Los Angeles takes the #7 spot, San Jose claims its place at #6, and San Francisco debuts at #1 on the list. A particularly tight housing market inventory is forcing the wealthy to stay in rentals longer, driving the demand for housing up. This leaves mid- and low-income renters gasping for air while trying to stay afloat during what CNN calls, "last year's biggest surge in new renters history" with low-income renters feeling the hit.
Although builders are inclined to focus on producing luxury apartments that yield higher investment returns to support the rental market at hand, they are also aiming to ramp up their efforts to increase lower-end homes for sale. This means that while more Americans struggle to make rent, homeownership viability is on the rise. According to the Joint Center of Housing Studies at Harvard University, in 2014 a shocking 11 million people put at least half their income toward rented housing while 21.3 million who spent 30% or more of their paycheck. Unfortunately for renters these days, 2016 trends are following suit. CNN reports,"Rents have been rising faster than wages recently, which has caused an affordability issue for many renters." With California taking the ranks in soaring rent prices, there is no doubt that industry aims to dip prices for prospective homeowners will provide some much needed relief from renter's remorse.
Things Looking Up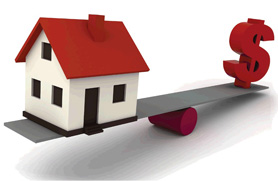 International real estate activity remains positive as foreign buyers continue to view the U.S. as a desirable place to own property; according to the National Association of REALTORS®' 2016 Profile of International Activity, U.S. residential real estate sales to international clients accounted for $102 billion between April 2015 and March 2016.
Although comprising a small percentage of overall clientele, international buyers are a critical piece of the real estate market, functioning as the connection between realtors in local markets and the wide world of international clients abroad. Typically, foreign buyers tend to acquire more expensive properties so, for the housing market here at home it's good news that the outlook for international activity remains positive.
California is one of five states that accounts for the 51% of total residential purchases by international clients. In effect, the trend of foreign real estate activity on a local level is of particular interest due to its direct and vital impact on the local real estate community within the domestic housing marketplace. According to a 2016 NAR survey, "44 percent of respondents expect increased activity with international clients" which, in turn is "a positive sign of the strength of the U.S. real estate market." In order to ride this wave of international buying power, realtors who wish to expand their business abroad will need to fine tune their specialized knowledge of these particular buyers. NAR states, "Cultural affinity and knowledge of client preferences may also play an important role in nurturing relationships with international clients," a small price to pay for a relationship with international buyers who continue to step up their purchases.