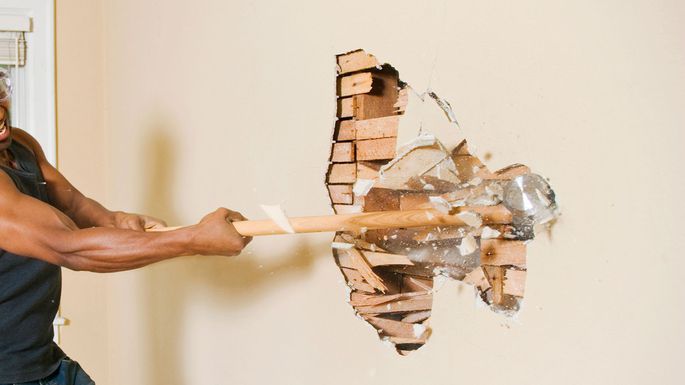 Open floor plans and large sliding doors are all the rage in home design. Maybe you just bought a home you're planning to fix up or maybe you've owned your home for a while and, though you want to stay put, you are ready for an upgrade. Whatever the motivation, before beginning a DIY remodel, consider the effects of making structural changes to your home.
Without reinforcement of load-bearing walls, a home can slowly implode. This is why we recommend hiring a professional if your renovations require any structural change. You'll first want to locate load-bearing structures. This is important and should not be left for guessing. Load-bearing walls come in different forms so, if you're not 100% sure, get a professional's opinion. Next, you'll want to get legal permission. Generally, this means obtaining a construction permit.
When moving load-bearing structures you'll want to redistribute the weight by installing temporary support elsewhere. It's critical this is done before knocking down any load-bearing walls.
Lastly, but most importantly, seek help. If you're inexperienced in this line of work, it's best to hire a professional. Most DIY-ers do so to save money, but if you don't take the right steps in the process, your remodel could cost you far more in the long run.