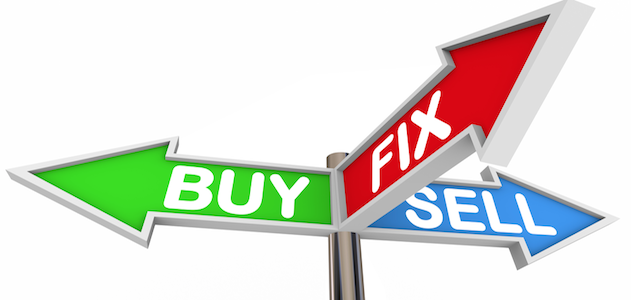 The Top Housing Markets For Home Flippers
Home flipping is currently at an 11-year high. Just over 207,000 homes have been flipped this year at an average profit of $68,100 per house. The key to house-flipping is knowing where to be and when. Discovering the next "hot neighborhood" just before it gets hot is the name of the game. Flipping homes has become very attractive to real estate investors all across the country.
Realtor.com ranked the 200 largest metros, according to the share of all home sales, that were considered flips (bought and resold within a 3 to 12 month period). Each state was allowed 2 cities for geographic diversity and only included markets with a profit of $30,000 or greater — just where home-flippers want to be.
Here were the top 8 markets:
Nashville, TN – Ratio of flips to home sales was 4.1% and the average flip profit was $87,200

Fresno, CA – Ratio of flips to home sales was 3.5% and the average flip profit was $53,200

Palm Bay, FL – Ratio of flips to home sales was 3.3% and the average flip profit was $71,500

North Port, FL – Ratio of flips to home sales was 3.3% and the average flip profit was $85,300

Baton Rouge, LA – Ratio of flips to home sales was 3.2% and the average flip profit was $70,000

Chattanooga, TN – Ratio of flips to home sales was 3.1% and the average flip profit was $65,800

Los Angeles, CA – Ratio of flips to home sales was 3% and the average flip profit was $169,400

Lubbock, TX – Ratio of flips to home sales was 2.7% and the average flip profit was $46,000