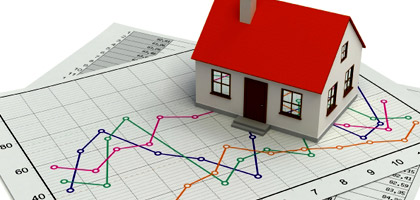 Now, over 10 years after the Great Recession, the housing market has been back in full swing. However, in the latter half of 2018, we began to see some change. For many buyers, these changes, they believe, are indicative of another looming recession. So what do the experts say? Is it better to wait or will 2019 be a good time to buy?
Based on numerous economists and real estate professionals, 2019 will not be a memorable year in housing. This does not mean it will not be a good time to buy, it just means we are in a transitioning market. While buyers' ears may perk up at the sound of "transition," let us explain that this transition is not a drop in prices or a transition to a buyers' market. Rather, it is a transition to a normal market. According to Pat Veling, president of Real Data Strategies, "This doesn't mean the sky is falling. The market is correcting to a more normal condition. The problem is, we haven't seen a normal market in so long, people don't know what it looks like."
CoreLogic HPI Forecast indicates house prices will increase 4.8 percent by November 2019. The California Association of Relator's (CAR) prediction is a little more modest at 3.1 percent. Nonetheless, this transition is going to leave things sluggish for those in the market. CAR also forecasts a 3.3 percent reduction in transactions in California. In Orange County, existing home and condo sales are projected to decrease by 4.7 percent, according to Chapman.
While historically low interest rates have fueled the housing market the last few years, imminent rate hikes will also slow home sales. According to forecasts by CAR, UCLA, and Chapman, mortgage rates are expected to be in the 5.2-5.5 percent range by the end of 2019.
When we look back in history, 2007 was a terrible time to buy and 2013 was a great time. What about now? Will 2019 be looked at as a year to buy? CAR polled California consumers and seventy-two percent said no. However, economists have a slightly different outlook. They advise that, if you find a house you like that you can afford, in a neighborhood and school district you like, and you plan to be there longer than 5 years, then buy. The ups and downs of the market and the current economic and political volatility of the nation is not going to have much of an affect on you. Timing the housing market is like timing the stock market. It is very difficult to do. Even if appreciation plateaus at 2 percent per year, over the next seven years, a home purchase could yield a better return than some stock investments.